Customer Support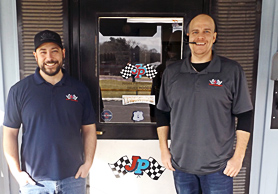 International Truck Hoods
We have a wide selection of aftermarket International truck hoods to choose from. We have International hoods for the 2575, 2600, 9200, 9300, 9900 models. When you buy a Jones Performance hood you are getting a quality crafted hood that you can count on. Our aftermarket International hoods are built to last for years and are guaranteed to fit without problems. Choose from one of the International truck models below to find the right hood for your truck.
Save 10% On All International Hoods in November!
Use coupon code: INTER2019 at checkout. Offer good for in stock, online sales only.
Showing all 9 results